The Challenge
In a fair society, everyone is equal. People with the greatest needs who face the most challenging circumstances have a voice as loud and as powerful as that of the richest and most influential.
We all deal with stress at work, but for one person in every three, it's so extreme that it becomes unmanageable. All too often, mental illness is still shrouded in stigma, and half of all those experiencing a mental health problem don't disclose it to their line manager, fearing reprisal, judgement and discrimination.
Key Learning
80%

More than 80% of participating businesses say that City Giving Day has inspired more staff to get involved in charitable activities.

7:10

7 in 10 young Londoners can't afford to take part in their favourite leisure activity.

80%

80% of young Londoners say their local area do not provide them with enough to do outside of school.

100,000

Samaritans responds to more than 100,000 calls for help from vulnerable Londoners every year.
Celebrating giving
and making a
greater difference
Our Solutions
We want to make our city fair for everyone.
That's why we created City Giving Day; a single day where over 200 organisations and tens of thousands of employees come together to showcase and celebrate their philanthropic and volunteering achievements, to inspire more colleagues and friends to get involved, and to showcase the good that the City already does and encourage more.
A fair chance for young Londoners
By partnering with OnSide Youth Zones, we will create safe places for London's kids whose background, family circumstances or personal problems mean they don't get always a fair shot in life.
Hannah, 19, explains how her local OnSide Youth Zone gave her somewhere to go when she was at her lowest point.
"School and my home life were horrible. I had no friends and I was always on my own. I experienced mental health problems and began to self-harm. I thought it would take my pain away because I didn't feel I had anyone to turn to for help. When I finally built up the courage to visit a Youth Zone, for the first time in my life I felt someone cared. With much-needed encouragement from the staff and youth workers, I got myself physically and mentally healthy. I joined the sports programme and started using the Youth Zone music studio to write songs to express my emotions.
I gained in confidence and felt like I belonged – like I was part of something."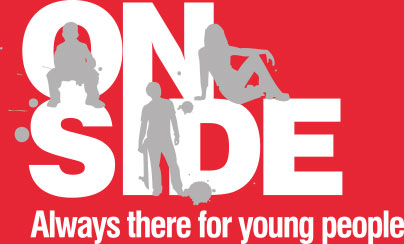 Will you
help?
With your support, we can make an unprecedented change to help one million people thrive. Your donation will make a lifetime of difference to children with Place2Be, create somewhere to go, something to do and someone to talk to for teenagers with OnSide Youth Zones, and create more supportive workplaces, families and communities to save lives with Samaritans.