The Challenge
The 2017 Thriving at Work Review, commissioned by the Prime Minister, identified that the UK is facing a mental health challenge at work that is much larger than first thought.
Not only is there a big human cost of poor mental health at work, including through loss of life, there are also knock on impacts for families, society, the economy and Government. Employers are losing billions of pounds because employees are less productive, less effective, or off sick.
Despite this, mental health still carries a huge stigma in society, so much so that just 16% feel able to share a mental health problem with their line manager, fearing reprisal, judgement and discrimination. And, the devastating truth is that a 2018 report identified that of those employees who had disclosed a mental health issue, 11% were subject to disciplinary procedures, demotion or dismissal.
The issue in numbers

300,000

300,000 people with a long term mental health problem lose their jobs each year, and at a much higher rate than those with physical health conditions. [Mental Health and Wellbeing in Employment, Deloitte October 2017]

The issue in numbers

£33bn-£42bn

£33bn-£42bn is the annual cost to employers of poor mental health (with over half of the cost coming from presenteeism). [Mental Health and Wellbeing in Employment, Deloitte October 2017]

The issue in numbers

61%

61% of employees have experienced a mental health issue due to work or where work was a contributing factor.

The issue in numbers

16%

16% of employees felt able to disclose a mental health issue to their line manager. [Mental Health at Work Report 2018, Business in the Community]
Dispelling the myths
& raising awareness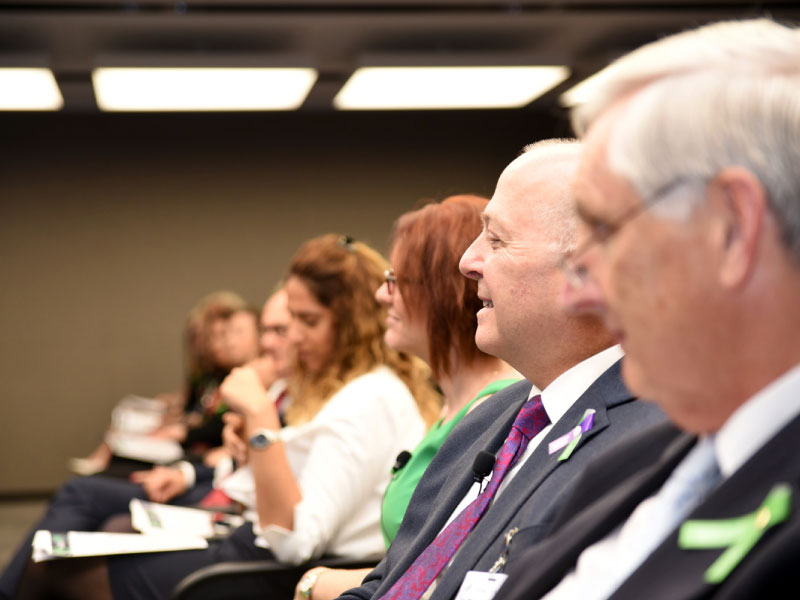 Together we can
#endthestigma
The Lord Mayor's Appeal, alongside This is Me, is continuing The Green Ribbon Campaign to help #endthestigma of mental health.
The green ribbon has the simple, but powerful, message of "Together we can #endthestigma" and will be worn by employees across the City and beyond during Mental Health Awareness Week (14-18 May 2018).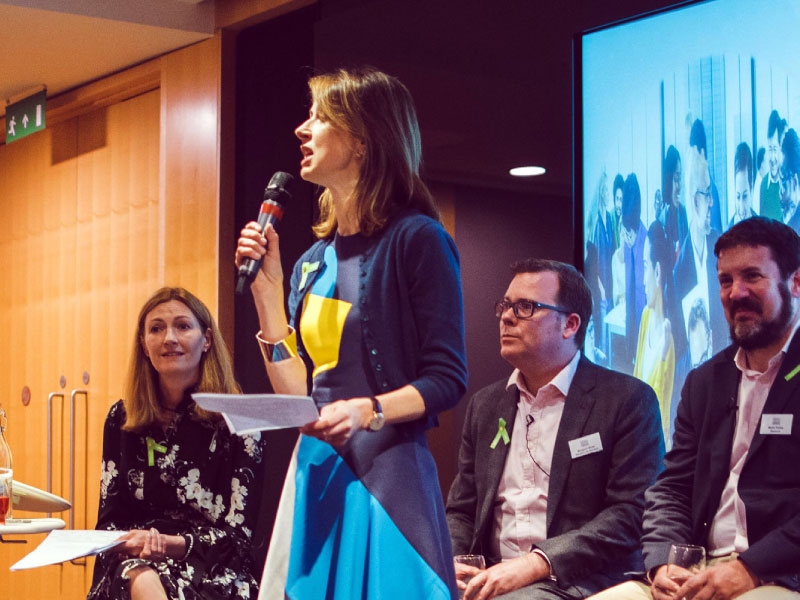 A workforce that
is bolder and more
confident in listening.
Samaritans, in partnership with The Lord Mayor's Appeal and the This Is Me campaign, have developed an online wellbeing programme which will give employees the skills they need to manage their own emotional health as well as being able to support those around them, well before those feelings reach crisis point.
The Green Ribbon The green ribbon has the simple, but powerful, message of 'Together we can #endthestigma'

This is Me The pioneering campaign encourages organisations to share their employees' lived experiences about mental health