The Challenge
As a nation, our mental health is becoming increasingly vulnerable – and workplace stress is a leading cause. We all deal with stress at work, but for one person in every three, it's so extreme that it becomes unmanageable.
Mental health is still shrouded in stigma, and half of all those experiencing a mental health problem don't disclose it to their line manager, fearing reprisal, judgement and discrimination.
As a result, people continue to suffer in silence before eventually reaching crisis point. Even more distressing is that this can be prevented.
We want to change this. Together with our partners, we can.
Key Learning
06

Every six seconds, someone calls Samaritans in crisis.

700,000

Launched in 2016, This is Me has already reached over 700,000 people.

34

Every day, 34 people in the City of London attempt suicide.

80,000

Place2Be want to reach 80,000 children – to help them thrive, set them on a path to a bright future, and empower them to grow into well-rounded, healthy adults with real prospects.
Our Solutions
Our aim is to get one million people talking about mental health, to break down barriers, to encourage people to seek help, and to save lives.
One of the ways we're doing this is through This is Me. Led by The Lord Mayor's Appeal, this campaign aims to tackle the stigma surrounding mental health in the workplace, by encouraging workers to share their experiences of mental health problems with their colleagues, through storytelling.
The Lord Mayor's Appeal, alongside This is Me, is continuing The Green Ribbon Campaign to help #endthestigma of mental health.
The green ribbon has the simple, but powerful, message of "Together we can #endthestigma" and will be worn by employees across the City and beyond during Mental Health Awareness Week (14-18 May 2018).
We will create a workforce that is bolder and more confident in listening.
Samaritans, in partnership with The Lord Mayor's Appeal and the This Is Me campaign, have developed an online wellbeing programme which will give employees the skills they need to manage their own emotional health as well as being able to support those around them, well before those feelings reach crisis point.
Giving children
a future
Three-quarters of people experiencing a mental health problem report that it started during childhood. With a woeful lack of resources and funding, the majority struggle without the help they desperately need.
Place2Be is determined to change this to secure a better future for our City's children. Together we will equip more than 180 London schools with skills and knowledge to support their pupils' emotional wellbeing. Ultimately, we want to reach 81,000 children – to help them thrive on a path to a bright future, empowering them to grow into well-rounded, healthy adults.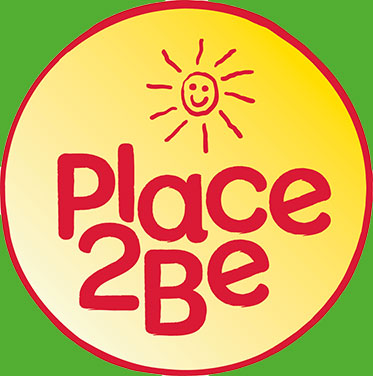 Will you
help?
With your support, we can make an unprecedented change to help one million people thrive. Your donation will make a lifetime of difference to children with Place2Be, create somewhere to go, something to do and someone to talk to for teenagers with OnSide Youth Zones, and create more supportive workplaces, families and communities to save lives with Samaritans.