When carrying out public policy, it is important to understand the impact those policies are having on society.
For example, at the Bank of England when making decisions about monetary and financial policies, we base those decisions on the impact they will have on the economy, the financial system and ultimately wider society.
In principle, the same should be true when it comes to the policies and practices of charities. These policies are most likely to be effective when their impact on society can be assessed and evaluated, objectively and rigorously. This is standard practice in parts of the charitable sector, but by no means all.
The Lord Mayor's Appeal does fantastic work to support people and communities. It is celebrating the first year of its strategic commitment to create A Better City for All.
This commitment to promoting diversity and inclusion, wellbeing and improved mental health chime closely with the objectives we at the Bank of England set for ourselves as an organisation.
I particularly welcome The Lord Mayor's Appeal's first impact report. This seeks to apply evidence and impact-analysis to the Appeal's charitable activities, much as the Bank of England does in the setting of monetary and financial policies.
This is useful, both in its own right when evaluating the impact of The Lord Mayor's Appeal on society, but also for the precedent it sets for other charities.
Andrew G Haldane
Chief Economist, Bank of England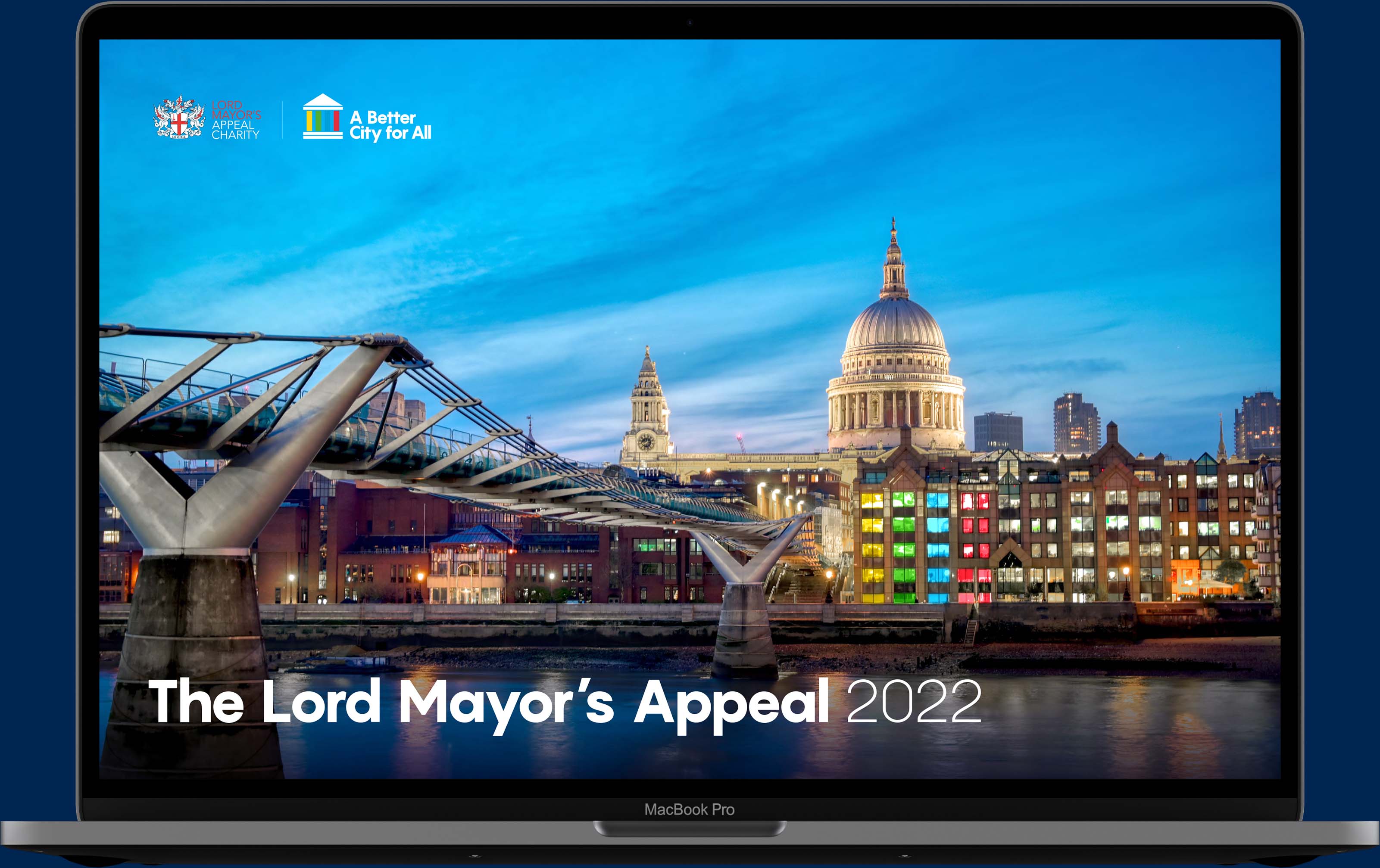 Corporate Partnerships
Get
Involved
We offer our corporate partners a unique way to amplify their social and commercial impact.
Read the Aon Story
Get
Involved

With your support, we can make an unprecedented change to help one million people thrive.

Your donation will make a lifetime of difference

Our Initiatives We offer four exciting leadership programmes to change workplace cultures, the impact of which we are building on year on year.