The Green Ribbon
A national and international movement
As part of This is Me, The Lord Mayor's Appeal run the Green Ribbon campaign to #endthestigma around mental health in the workplace.
How does it work?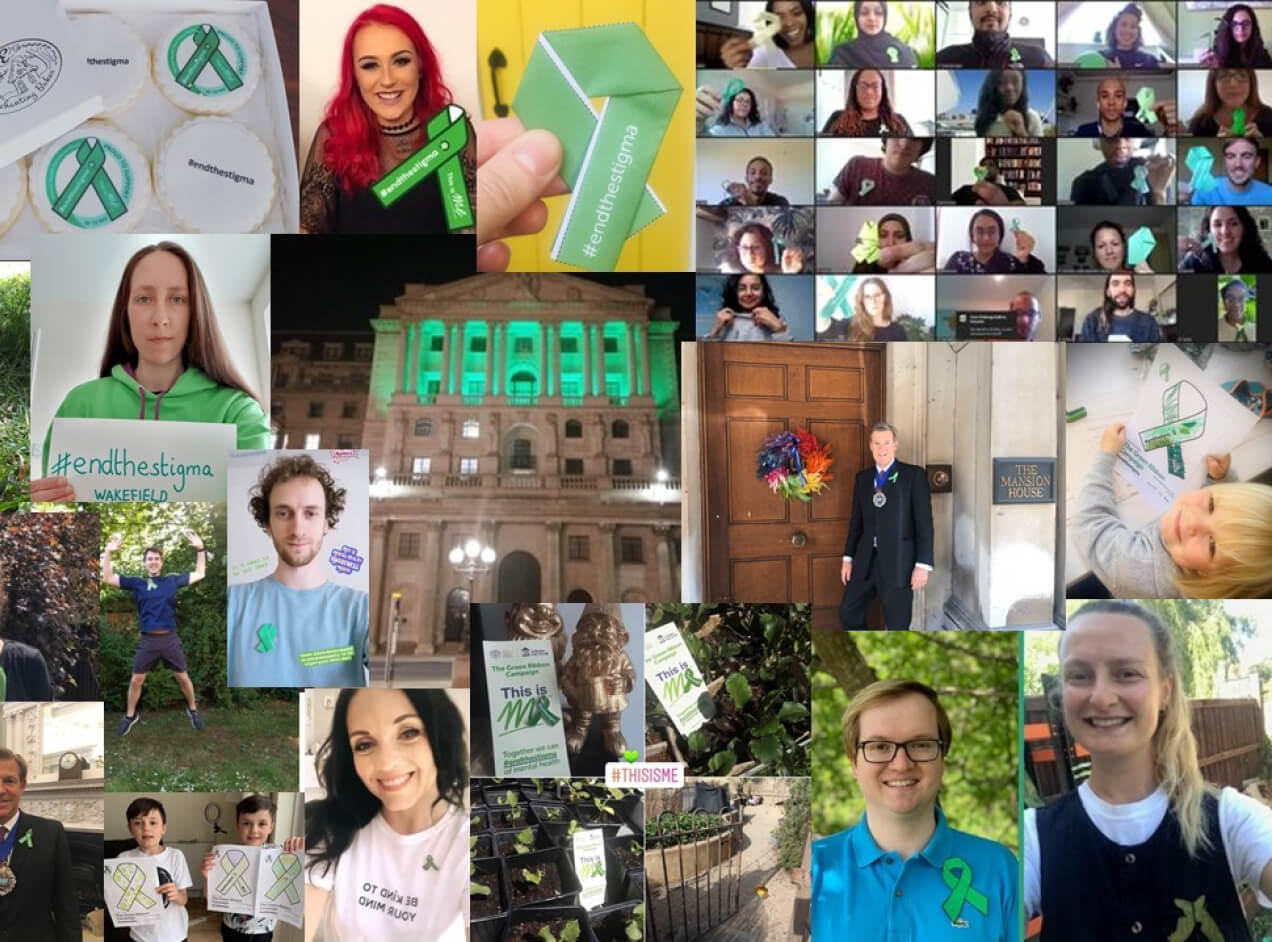 How does it work
Give a Green Ribbon to #endthestigma for everyone, everywhere
Every year The Lord Mayor's Appeal runs the Green Ribbon campaign to mark Mental Health Awareness Week and World Mental Health Day,
We ask businesses to wear green ribbons to enable organisations to support their employees with their mental health and wellbeing.
A visible movement of support in your workplace.
Show those struggling they are not alone.
Encourage people to share their stories.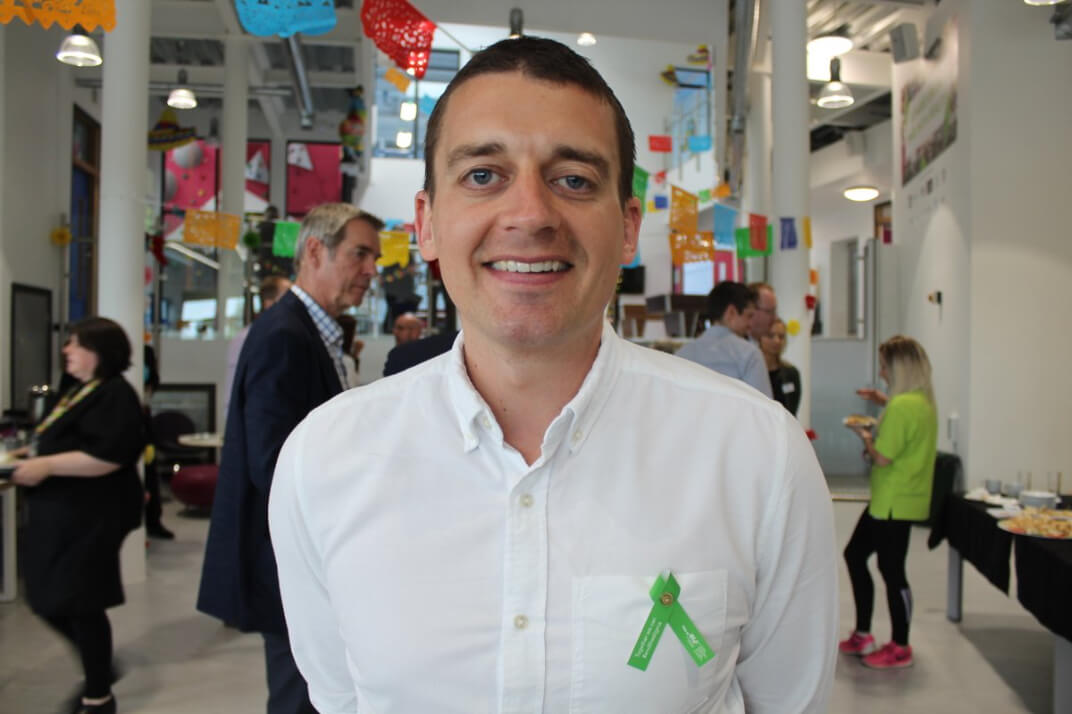 The Green Ribbon
The impact of our work
96.7%

Over 330 businesses took part in the Green Ribbon campaign in 2019

101

Ribbons were worn in 101 towns and cities around the world

170,000

Over 170,000 ribbons worn nationwide
Resources
Get started on your campaign
You can purchase or download any of the Green Ribbon Campaign resources here for your business to support Mental Health Awareness.
Pack Of 50 The Green Ribbon
Pack Of 10 The Green Ribbon Pin Badge
Download World Mental Health Day 2020 Activity & Comms Pack
Download Profile Picture Frame
Download Twitter Cover Photo
Download LinkedIn Cover Photo
Download The Green Ribbon Campaign Email Signature
Download Give A Green Ribbon
Download Origami Green Ribbons
Download Mindful Colouring Templates
The Green Ribbon
Frequently asked questions
Is there a theme?

The theme for 2020's World Mental Health Day is 'Greater Investment – Greater Accesses. Everyone, everywhere. ' It demonstrates how important it is to widen access and participation to mental health for all people, no matter who they are or where they are.

What are we offering?

We are offering a range of digital assets this year to help raise awareness around mental health, as well as our physical Green Ribbons and Green Ribbon pin badges. Whether you want to take part in one activity, or encourage your employees to participate in a number, we have a variety of different options available to help you mark World Mental Health Day 2020 on 10 October.

How do I get involved?

Simply download the resources that you would like to use from our Green Ribbon website. We want to make it as easy as possible for you to take part in the campaign online, so you can also download Green Ribbon toolkit with further instructions on how to plan and share your campaign with your networks and colleagues, and support one another to #endthestigma.

Why do you need my details to download the digital resources?

We ask for your details so that we're able to measure the impact of the virtual campaign by tracking the number of downloads, and to stay in touch with you about future campaigns. We understood from our May campaign that the download process was arduous, so we will be making amendments to the system in preparation for our 2021 campaigns.

Is there a cost?

You are welcome to donate to The Lord Mayor's Appeal if you'd like to raise money to help #endthestigma, though the campaign's primary aim is to raise awareness around mental health.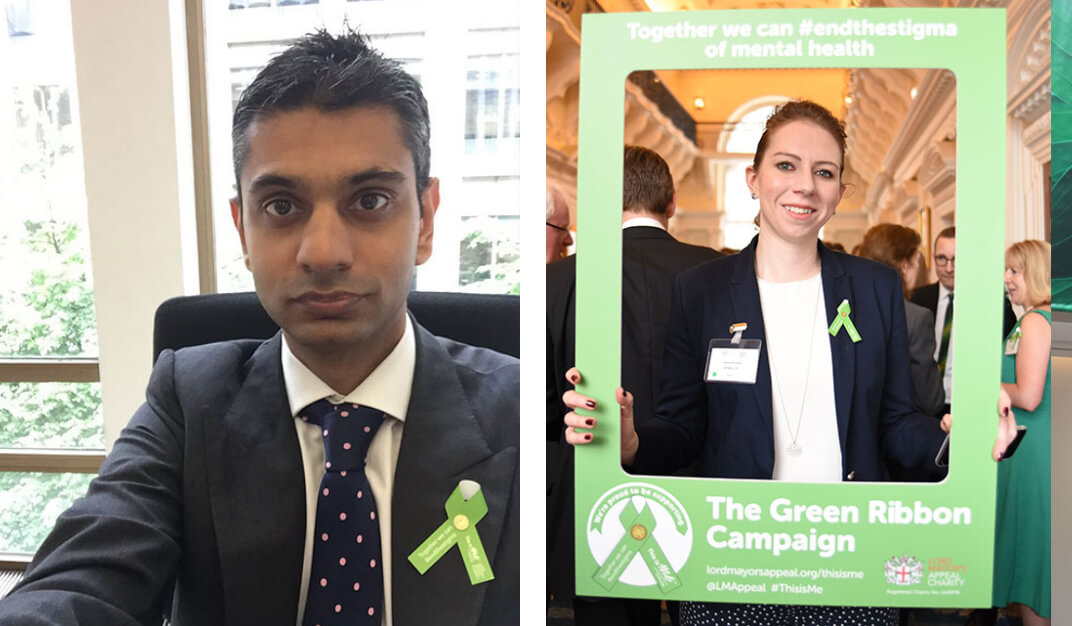 Get Involved
With your support, we can make an unprecedented change to help one million people thrive.