The Initiative
Imagine seeing thousands demonstrating their commitment to help #endthestigma during Mental Health Awareness Week by wearing a green ribbon.
The Lord Mayor's Appeal, alongside This is Me – in the City, is running the Green Ribbon Campaign to help #endthestigma of mental health for the second year running from 14 - 18 May 2018, building on the inspiring impact of This is Me - in the City.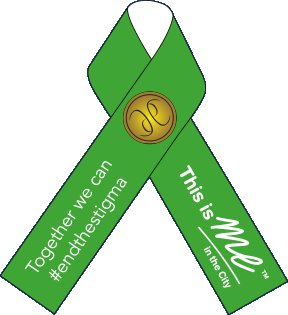 Key Learning
70,000

Some seventy thousand employees proudly sported the green ribbon

160

Across more than 160 organisations

10

Ten iconic buildings were lit up green, including the walkie talkie.

97%

97% of organisations surveyed said the green ribbon will show employees who have mental health problems that colleagues do care and want to support them.
Together we can #endthestigma of Mental Health
The Ribbons: The green ribbons and pin badges will be supplied with a backing card with details of the campaign. There is also an outside-London version of the ribbon available.
Cost: All we ask is that you cover the cost of the ribbons which include postage. These are 45p per ribbon and £1 per pin badge. Branded display boxes can be ordered at a cost of £5 per box. Fundraising tins are also available if you wish to ask your employees for a donation.
Delivery: Order now to get your ribbons delivered by 6th April 2018.
Support materials: Once your ribbons are ordered, you will be emailed a toolkit with advice about how to roll out the ribbons as well as templates to help you promote the campaign.
Order Form
Ahead of Mental Health Awareness Week (14th - 20th May 2018), we want to make our Green Ribbon campaign bigger and better than last year. Not only have we produced the same Green Ribbon as in 2017, but now you can show your support more long term with our permanent pin badge!
How would you like to purchase them?
The Green Ribbon
(approx. W55mm x H75mm)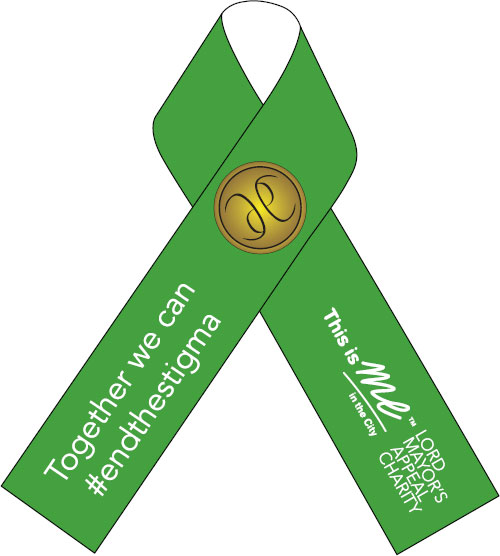 The Green Ribbon Pin Badge
(approx. W30mm x H30mm)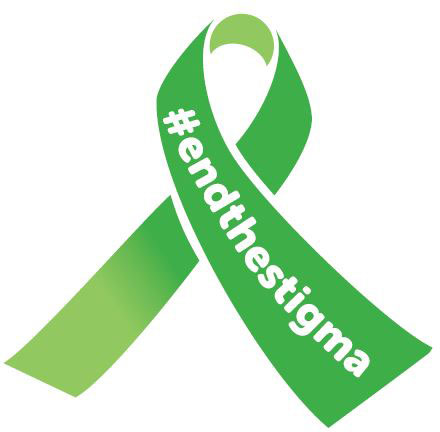 Get
Involved
Register to receive your 'This is Me - in the City' Employers Guide and to be invited to the 2018 launch event where you can find out more about the initiative and the support available.