The Initiative
Imagine seeing thousands demonstrating their commitment to help #endthestigma during Mental Health Awareness Week by wearing a green ribbon.
The Lord Mayor's Appeal, alongside This is Me – in the City, is running the Green Ribbon Campaign to help #endthestigma of mental health for the second year running from 14 - 18 May 2018, building on the inspiring impact of This is Me - in the City.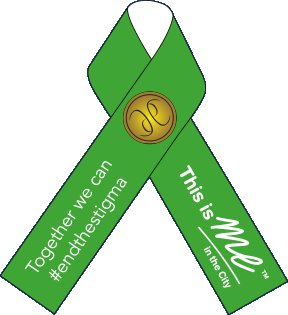 Key Learning
70,000

Some seventy thousand employees proudly sported the green ribbon

160

Across more than 160 organisations

10

Ten iconic buildings were lit up green, including the walkie talkie.

97%

97% of organisations surveyed said the green ribbon will show employees who have mental health problems that colleagues do care and want to support them.
Get
Involved
Register to receive your 'This is Me - in the City' Employers Guide and to be invited to the 2018 launch event where you can find out more about the initiative and the support available.