Our Mission
She Can Be…
is one unique day in which young women and the City collaborate to inspire future talent.
Borne of the statistic that 64% of 17 – 21 year old females believe that, all being equal, employers prefer to hire a man over a woman (Girlguiding Girls' Attitudes Survey, 2016), She Can Be… aims to change the perceptions of young women and City organisations alike by providing a platform for participants to challenge companies and identify what needs to change.
Now, one year on, we know that 100% of 2018's participants felt empowered to make decisions about their careers after the event, yet 10 girls for every 1 boy still believe that discrimination will hold them back (Royal Institution of Chartered Surveyors, 2016). Our solution is to show more young women that this is not the case by demonstrating that the doors of the City are open to them, and making their voices heard.
"It's so incredibly important for us to get involved in initiatives like this to break down the barriers at an earlier age so that as these young women are preparing to go into the workforce, they understand that this is obtainable. She Can Be… is inspirational." – Nichola Rowe, Cleary Gottlieb Steen & Hamilton LLP.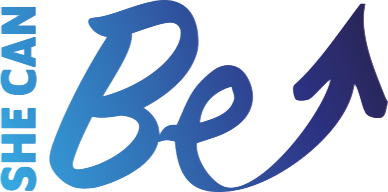 Key Learning
84%

84% of girls aged 11 - 21 expect equal opportunities with men at work in the future (Girls' Attitude Survey, 2017).

95%

95% of employees felt that She Can Be... changed the perceptions of those that attended in 2018.

100%

100% of young female participants would now consider a career in the City after She Can Be... 2018.

100%

100% of young female participants felt empowered to make decisions about their future career after She Can Be... 2018.
Format
AM: 15 organisations will host between 10-20 young women in their offices for workplace shadowing and to meet 'real' models. The morning can be shaped by your organisation with guidance from the Lord Mayor's Appeal and the experts from last year's organisations.
PM: Young women and organisations combine forces in the afternoon (location TBC) for a key note speaker, knowledge sharing, seeking a commitment, and networking, collaborating to challenge perceptions and inspire the next generation.
Your organisation can choose to join all day, or in the afternoon only.
Take part all day: Join as a host and invite a cohort of young women from Young Enterprise, TeachFirst, or The Girls' Network and set them on a mission to help them understand your organisation. Also send 3 colleagues to the afternoon session to represent your business.
Take part in the afternoon only: Send 3 colleagues to the afternoon session to network with young women, challenge their perceptions of what your organisation does, and show your support for the gender agenda.