Making a lifetime of difference to children
The Centre for Mental Health predicts up to 1.5 million children across the UK will need new or additional mental health support due to Covid-19. London is no exception to the urgent need for mental health services.
With support from The Lord Mayor's Appeal Place2Be have been able to continue to meet the demand for their services to reach children and young people, parents, families and school staff during the pandemic and beyond.
Place2Be: The impact of our work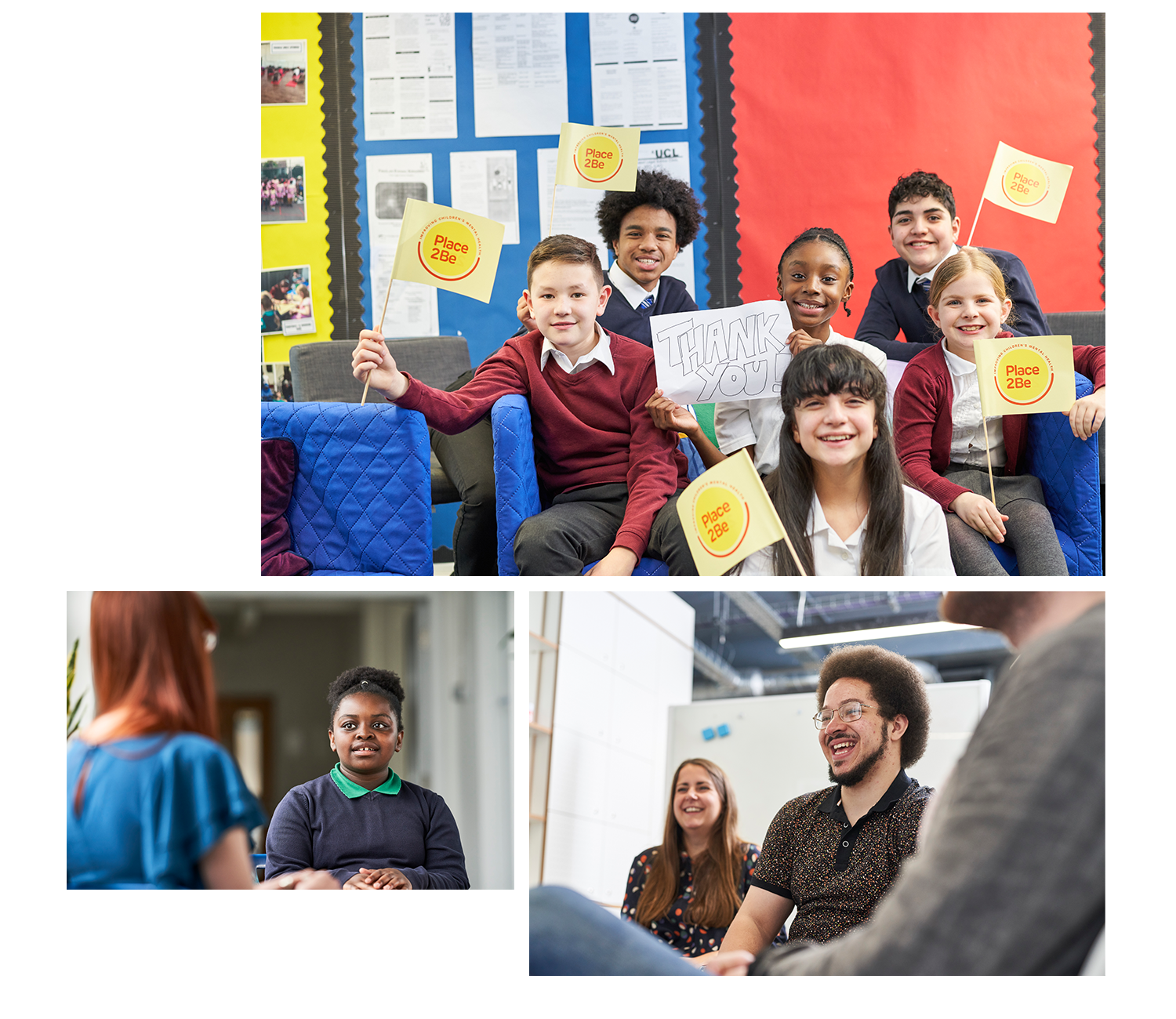 Place2Be
Improving children's
mental health in schools
61%

61% of children's difficulties had less impact on their learning after Place2Be counselling.

249

249 counsellors began their training course in London since the start of the school year supported by The Lord Mayor's Appeal.

77%

Of the children who start with severe difficulties, 77% show an improvement in wellbeing after Place2Be counselling, according to parents.
How does it work?
Our work
Place2Be's work has never been more important.
Our funding has helped Place2Be to continue to provide their dedicated mental health professionals across primary and secondary schools in England, Scotland and Wales.
Mental health support and counselling in these schools helps to improve the emotional wellbeing of pupils, families, and staff, equipping them with tools and training they need to help overcome any future challenges. The partnership has also supported their Place2Think sessions for school staff which aim to support, discuss, and address themes relating to children's emotional wellbeing.
"Place2Be is delighted to be one of the chosen charity partners for The Lord Mayor's Appeal, and we are tremendously grateful for their phenomenal support over the past four years. Their valuable contribution has enabled us to support the mental and emotional wellbeing of even more children, families, parents and staff in school communities across London.
Both Place2Be and The Lord Mayor's Appeal recognise the importance of acting early to prevent mental health challenges from impacting children's futures, giving them the tools to build resilience and confidence, working towards creating A Better City for All." "
Catherine Roche
CEO, Place2Be
Get Involved
With your support, we can make an unprecedented change to help one million people thrive.