One life lost is one too many
In these challenging and uncertain times, Samaritans volunteers have spent over one million hours responding to calls for help from people struggling to cope.
Thanks to The Lord Mayor's Appeal's support, Samaritans can continue to be there, night and day.
Samaritans: The impact of our work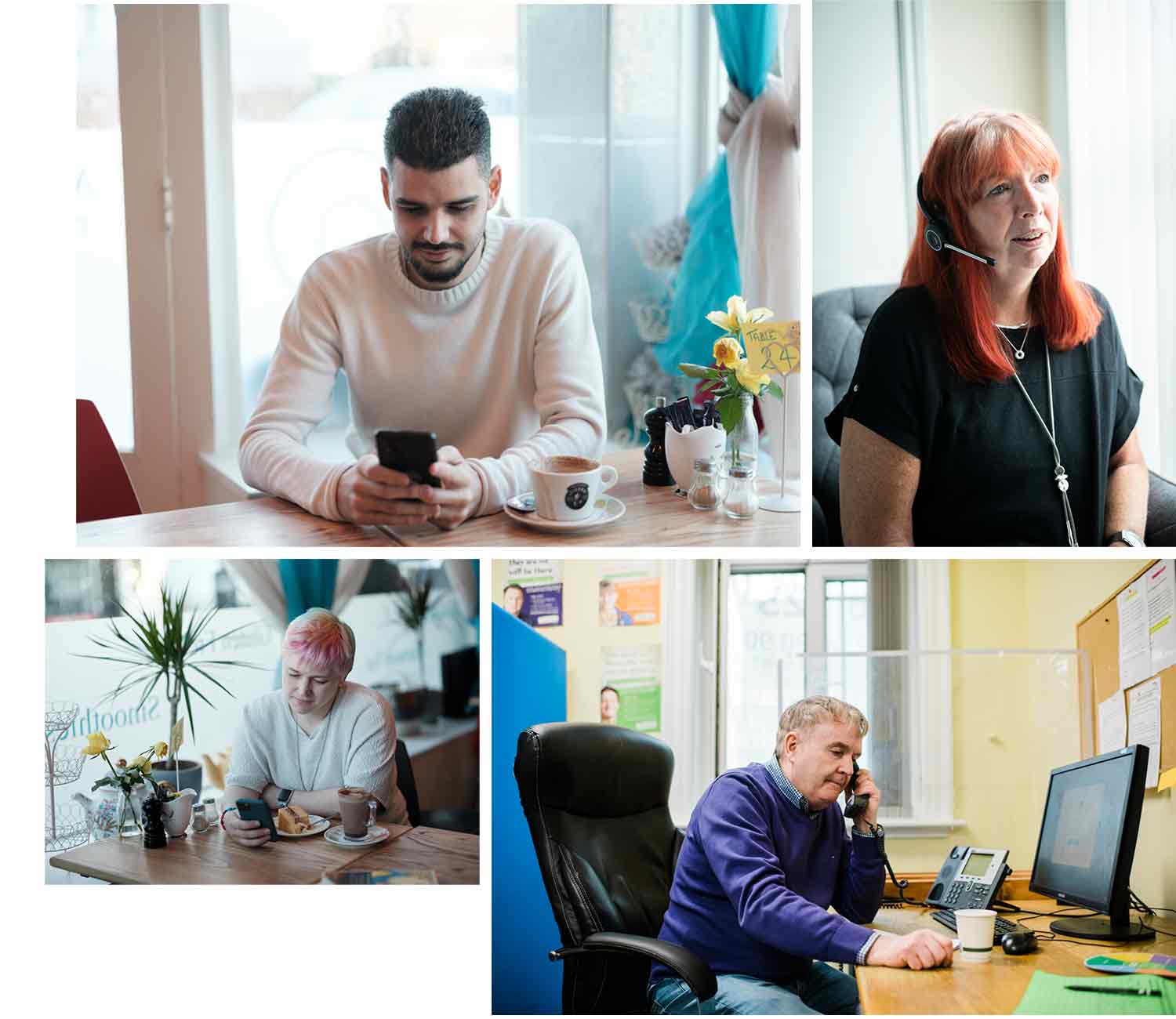 Samaritans
Life-saving work, made possible
22,000

Samaritans has 22,000 volunteers in over 200 branches across the UK and Ireland.

97%

97% said they would use the chat service again.

38,000

Samaritans volunteers have had over 38,000 conversations with people struggling to cope via online chat. Over 12,000 of these conversations have taken place at London City Hub.
How does it work?
Our work
There's always someone here to listen.
This year The Lord Mayor's Appeal's partnership with the Samaritans has helped them to be there for more people struggling to cope during the pandemic.
Their emotional support services stayed open 24/7, reaching new people via the online chat pilot and the launch of London City Hub, which provides more flexible volunteering, helped to ensure there was always someone there to listen.
"Samaritans is incredibly proud to have been involved in the This Is Me campaign over the last five years, as part of our partnership with The Lord Mayor's Appeal. We're living in extremely uncertain times. It's more important than ever to reduce the stigma around mental health in the workplace and raise awareness of wellbeing and the support available. Thanks to support from The Lord Mayor's Appeal, we've reached employees with workplace training, tools and support to help them look after themselves and those around them."
Richard Amos
Head of Corporate Partnerships, Samaritans
Get Involved
With your support, we can make an unprecedented change to help one million people thrive.