The Challenge
Breaking down barriers to inclusion
London is a place of big dreams and abundant opportunity. As one of the most vibrant and diverse cities in the world, the capital's industry-leading global business is matched by a pool of high-calibre, dynamic talent. And yet, much of this talent remains untapped, with cohorts of our brightest and most promising workforce inadequately represented at City firms.
Key Learning
40%

4 in 10 disabled people say they've lost out on a job because of how employers perceive their disability (CIPD)

85%

85% of CEOs whose companies have a formal diversity and inclusiveness strategy said it has improved their bottom line (CEO Insights, PwC)

£1.7bn

UK women who take a career break miss out on £1.7bn of lost earnings every year (BBC, 2017)

21%

21% possible gender pay gap reduction by 2030 if women increase their use of digital to connect, learn and work (Getting to Equal, Accenture, 2017)
Creating inclusive
workplace cultures
Our Solutions
The Lord Mayor's Power of Diversity programme is encouraging organisations across the City of London to recognise and overcome challenges to inclusivity, through a series of themed breakfast seminars.
Hosted by the Lord Mayor and a panel of experts, the seminars bring together business leaders and HR professionals to collaborate, explore ideas, and share stories and best practice in workplace diversity.
Companies can then develop creative ways to foster an inclusive culture, by tackling the obstacles to recruiting, retaining and developing talent that truly represents all walks of our diverse society.
On side for a
promising future
80% of young people say there is not enough for them to do in their local area - especially in more deprived parts of London.
We have partnered with OnSide Youth Zones to build five brand new state-of-the-art facilities in some of London's most disadvantaged boroughs, giving London's kids somewhere to go, something to do, and someone to talk to.
With inclusivity at their heart, these Youth Zones will provide more than just a venue, with activities that are accessible, engaging and inspiring for all - from crafting to rock climbing; radio presenting to cooking. They will offer young people the opportunity to keep active, learn new skills and socialise in a safe, positive way.
For just 50p per session and with Youth Zones fully-equipped to welcome those with disabilities, they will be life-changing for thousands regardless of their situation.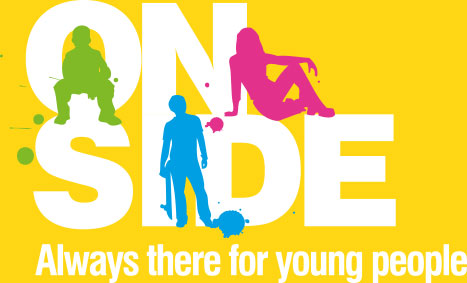 Will you
help?
With your support, we can make an unprecedented change to help one million people thrive. Your donation will make a lifetime of difference to children with Place2Be, create somewhere to go, something to do and someone to talk to for teenagers with OnSide Youth Zones, and create more supportive workplaces, families and communities to save lives with Samaritans.