Getting Started
You can download our PDF guide, containing all the information you'll need to get started with City Giving day.
Lite Guide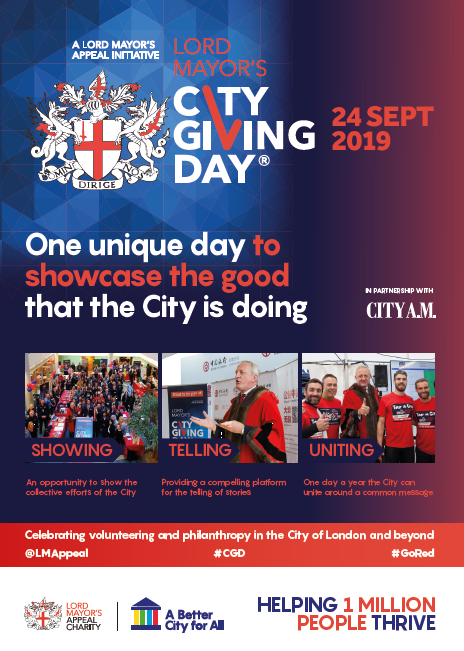 Full Guide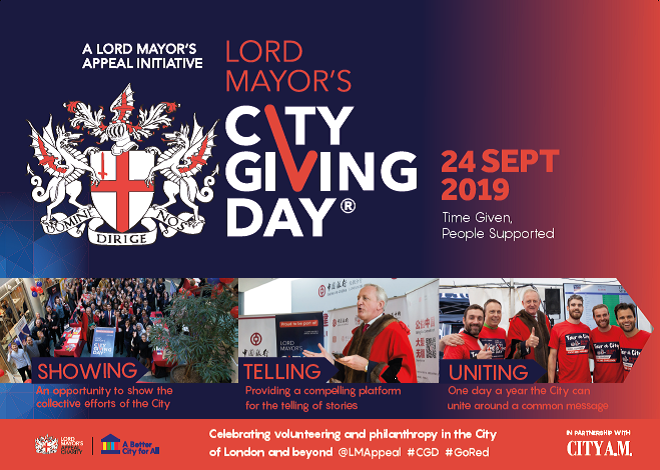 Page 3
Message from Alderman Peter Estlin, The Rt Hon The Lord Mayor of the City of London
Page 4
What is City Giving Day?
Page 5
Why get involved
Pages 6-9
City Giving Day 2018 highlights
Pages 10-21
How to get involved
Pages 22-25
City Giving Day organised events
Pages 26-29
Celebrating on and off line
Pages 30-33
How we'll support you
Pages 34-37
Key dates, Useful organisations, FAQs
Pages 38-41
The Lord Mayor's Appeal and Lord Mayor's Appeal charities
Pages 42-44
Other Lord Mayor's Appeal initiatives, list of companies that took part in 2018
All companies that register for City Giving Day will receive a participants' materials pack which includes:
20 x branded biodegradable balloons*
1 x "Proud to support" certificate
* Helium for our balloons can be purchased from Amazon and Argos.
Get
Involved

With your support, we can make an unprecedented change to help one million people thrive.

Your donation will make a lifetime of difference

City Giving Day The opportunity to engage with employees, recruit volunteers, have fun, raise money and showcase charity partners/charitable giving.