A serious UK
skills shortage.
A report by the Institute for Public Policy Research has warned that there is a serious UK skills shortage.
The research shows that the UK skills system is in urgent need of reform and the workforce needs to be prepared for the challenges of Brexit, the impact of Artificial Intelligence and automation and the continued impact of globalisation.
Specifically, there is a serious shortage of digital skills required by employers today. The impact of the shortfall across the UK is huge and action is urgently needed to reach, attract and develop a wider, more diverse pool of talent.
The issue in numbers

£63bn

The skills gap currently costs the UK economy £63bn per year in lost income

The issue in numbers

1.0m

There are nearly 1 million young people not in education, employment or training. (NEET)

The issue in numbers

12.6m

12.6m adults lack basic digital skills.

The issue in numbers

72%

72% of Financial Services CEOs see the limited availability of some skills as a threat to growth.
Targeting the barriers
to the skills crisis
In 2018 we created She Can Be... which aimed to open up untapped talent blocked by barriers relating to gender at a time when 10 girls to every 1 boy believed that discrimination will hold them back in their careers. (Royal Institution of Chartered Surveyors 2016).
Target the skills gap.

Discover more about the one day event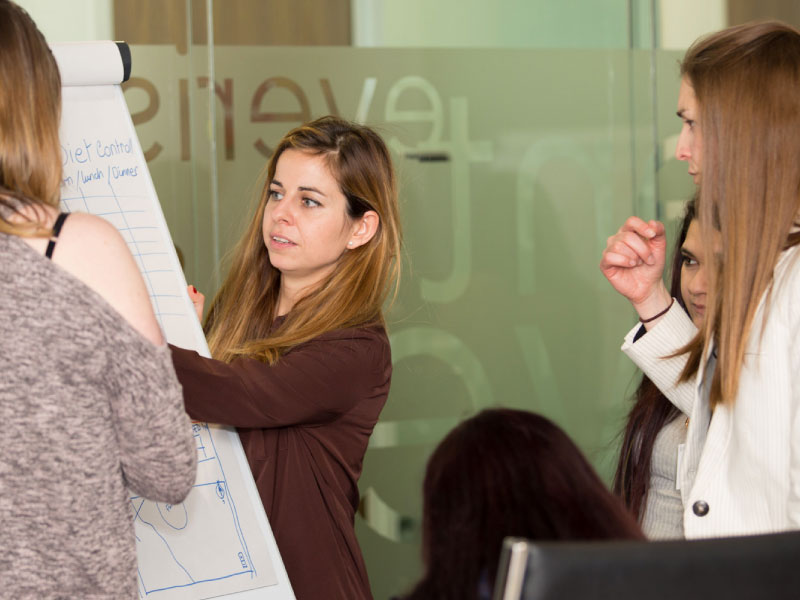 Watch
Neena's
Story
It's difficult to attract young women to work in the City without an initiative like She Can Be...
Neena was surprised by how many young women were interested in working in the City and the participants on the day had no idea how many young women like them work in Liberty Specialty Markets - so perceptions were changed on both sides.
It's created a community of young women who can support each other's ambitions, as well as being supported by the participating firms.
Making inroads
The beginnings
of change
95% 95% felt confident in their abilities after the event, compared to 43% before.
96% 96% of young women participants felt empowered to make decisions about their future careers after the event, compared to 59% before.
86% 86% of young women participants felt they had a good understanding of the different City careers available after the event, compared with 24% before.
Policies to
encourage women
This programme has spring-boarded and contributed to conversations about policies to encourage more women to apply to work with them, and importantly, want to stay within the organisation.
The firm is looking at wider geographical areas for recruitment, making sure that women are represented on all recruitment panels, and changed their maternity and paternity policies.
There's more work to do, but She Can Be... has given them a forum with other firms where those ideas can be shaped and grow.
I was so inspired and humbled by the young women I met. If we can inspire just one of them, I've done my job well.
Will you help?

Inspire the next generation of young women.
Get
Involved

With your support, we can make an unprecedented change to help one million people thrive.

Your donation will make a lifetime of difference